Photographs of Houses in the University Historic District now in the Gallery
April 25, 2017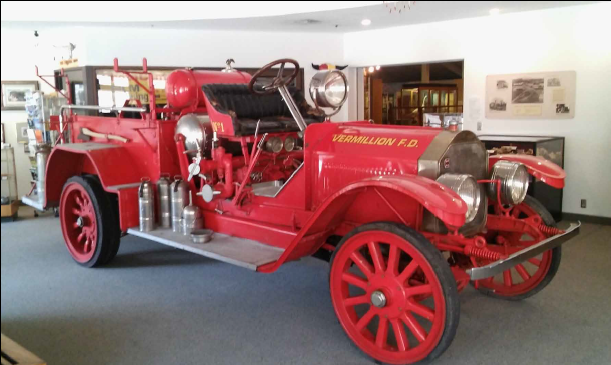 Courting 'Old Betsy' . . . And Taking Her Home
January 12, 2018
This November the Clay County Historical Preservation Commission presented Preservation Awards in three categories: 1. restoration of a building 2. restoration of several buildings and 3. maintaining the integrity of a building over a long time period.
The awards for the first category went to Jim Waters and Monica Iverson for restoring 15 West Main Street (The Dakota Brick House) and the Mart Brothers for restoring 3 Prospect Street. Photographs taken by Russ Stone two years ago compared to the appearance of the buildings today attest to the incredible work done by the awardees.
In the second category Teresa and Marty Gilbertson are winners. The have restored structures in the University Historic District including 216/218 N. Yale St., 104 North University St. and 204 North University St. Their stunning restoration of the brick building 416 Park Lane was a labor of love.
Finally, the Saint Patrick's Church in Wakonda built in 1904 parish received the award for maintaining a functional building for over 100 years. A commitment to preservation deserves recognition and the 2017 winners exemplify that commitment.