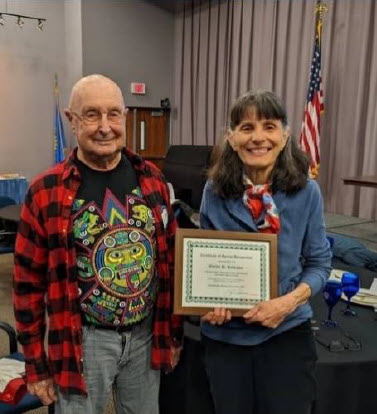 Preservation Awards: 2022
February 25, 2023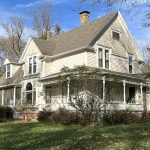 Brookman/ Flanagin House
November 24, 2023
USD's Julian and Brookman Halls and Julian Addition Are No More
Late last year dormitories Julian Hall, Julian Hall Addition, and Brookman Hall were torn down. Although Julian Hall and Julian Hall Addition were not used as dormitories for several years, Brookman Hall housed students up to the end of the 2022 Spring semester. Moreover,Julian Hall was home to several health sciences departments and at one time student health.
All were razed to make way for a parking lot and green space. The Julian-Brookman parking lot replaces that occupied by the new Health Sciences Building to the west of the Medical School.
Tim Schreiner and Evelyn Schlenker document architectural features of the buildings with photographs and narratives. In addition, they give a history of who Professor Harold Brookman and Vice President Julian. Both were University of South Dakota alums and went on to serve the University of South Dakota for a combined 90 plus years. The piece also interweaves memories of individuals whose homes the residences halls were when they were students at the university.
Read USD's Julian and Brokkman Halls and Julian Addition are No More